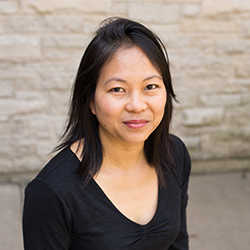 My Nguyen has an M.S. in public policy and management from Carnegie Mellon University's Heinz College. She is a returned Peace Corps volunteer and hopes to continue making a difference in people's lives.
Brantley Harris is the tech lead for the Loft. He is a back end, front end developer who is also proficient in UX and graphic design. Brantley has worked on a number of innovative projects at Delta Lab, including Deck and Discourse. Before working with the Loft team he was the CTO at Shortlist. Brantley has also worked as a developer at The Chicago Reader, Leapfrog Online, and moocadvisor.com.
Andy Rench is a web and UX designer for the Loft. His primary focus is handling the UI design and branding of the Loft project. Before working with the Loft team, Andy designed experiences for national and global companies such as Office Depot, Microsoft and Bayer Aspirin working at agencies such as BBDO, Razorfish and Wunderman.